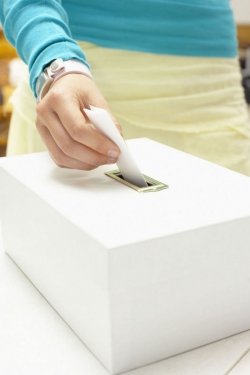 Before you decide to run a campaign for sheriff, be sure that you are prepared to handle the campaign, both physically and mentally – that you are capable of actually serving if you are elected.
Here are the basic steps to take when running a campaign for sheriff:
Determine if you are eligible to run. Before you start a sheriff campaign, you should make sure you are actually qualified to run. Typical requirements include, residency, age requirements, educational requirements and a clean criminal record.
Depending on your location, you may need to have graduated from a law enforcement academy. Additional education will help as well. For example, post-graduate classes and continuing education courses will make make you a more attractive candidate.
You will likely benefit from law enforcement experience in a local police department or sheriff's department to be considered for the position of sheriff. Voters feel better about a candidate with relevant experience.
Determine the ballot requirements. In order to run for sheriff, you must fully follow the rules of getting on the ballot. You need to have a certain number of citizens sign a petition within a certain time period. Many jurisdictions require a background check, and maybe even a lie detector test. Do these early, so you don't run into deadline problems. Paperwork must be filled out and signed where necessary. Be sure to know exactly what you need to run. Cross your Ts and dot your is!
Start your campaign for sheriff. Put together your campaign plan. What is your campaign platform? What are the issues that make you stand out from your opponents? Research the issues in the county you're running in, and know your positions cold. Meet with community leaders, organizations and local voters to build support.
What is your sheriff campaign platform? What specific issues do you want to tackle, and how will you do it? Take the law enforcement issues that are important to voters and make a plan to address them. Often your campaign slogan will incorporate these concerns.
Consider how you will fundraise and advertise your campaign. If you are running against an incumbent sheriff, you will have an idea of what you are up against. Through fundraisers, mailings and personal solicitations you will want to match – and hopefully exceed – your opponent's fundraising efforts. Consider using a campaign website to solicit online contributions.
Get access to your party's database. Pull together any voter and resident demographics that you can find or buy. Use this information to your advantage.
Send out fundraising and event requests. Telephone and meet with party contributors for initial contributions to begin the campaign. You may end up asking for help more than once during the campaign.
Keep pushing through Election Day! With a little luck and enough votes, you can find yourself elected sheriff!