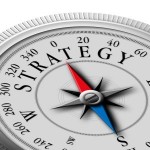 A good slogan for your sheriff campaign sets the tone and focus of your campaign. They are useful for building identification. If you decide to use a campaign slogan, you should keep it throughout the entire election.
Your slogan should connect voter concerns in a way that's succinct and to the point.
Here are some sheriff candidate slogan examples:
Honesty, Integrity and Experience
Your Safety First
Community Changes Everything
The New Sheriff In Town
New Leadership For A Safe [Location]
Keep [Location] Safe…
Character That Counts
To Protect and Serve (Not very original…)
Leaders We Trust
A Sheriff For All
Accountable to the Citizens
Proven Record Of Excellence
More Service, Less Politics
Community, Integrity, Commitment
Courage. Character. Community
Experienced, Dependable, Fair.
A Sheriff You Can Trust
Proven Experience, Committed To The Community
Protecting What YOU Value Most
Cleaning Up Our Town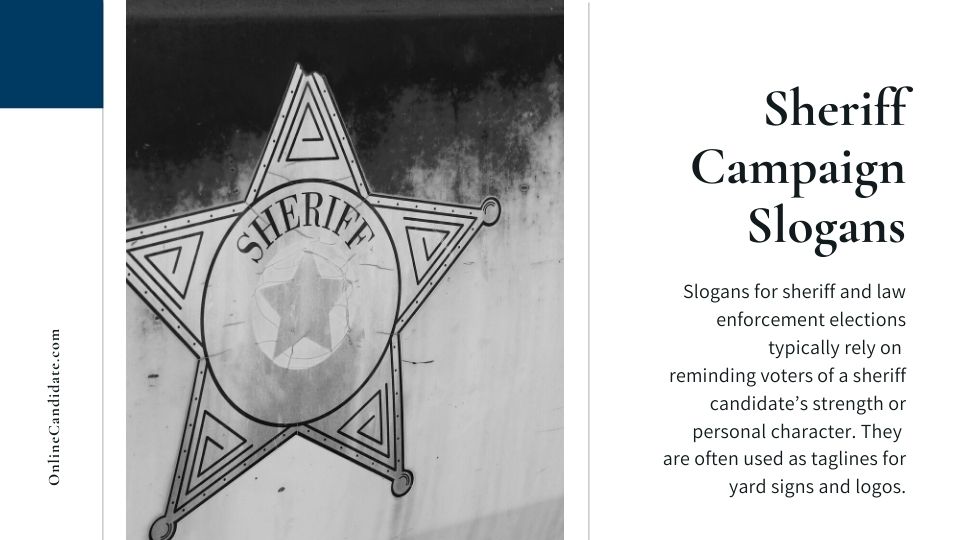 Slogans for sheriff and law enforcement candidates usually focus on reminding voters of the candidate's personal character or strengths. Safety and community are frequent subjects for a slogan and an overall election platform.
Once you've chosen a campaign tagline, be sure to use in your online and print advertising. Between your logo and slogan, you can create a brand for the voters.