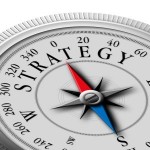 A good campaign slogan for your sheriff campaign can set the tone and focus of your campaign. They can be useful for building identification. If you decide to use a campaign slogan, you should keep it throughout the entire election campaign.
Your slogan should connect voter concerns in a way that's succinct and to the point.
Here are some sheriff candidate slogan examples:
Honesty, Integrity and Experience
Your Safety First
Community Changes Everything
The New Sheriff In Town
New Leadership For A Safe [Location]
Keep [Location] Safe…
Character That Counts
To Protect and Serve (Not very original…)
Leaders We Trust
Proven Record Of Excellence
More Service, Less Politics
Community, Integrity, Commitment
Courage. Character. Community
A Sheriff You Can Trust
Proven Experience, Committed To The Community
Protecting What YOU Value Most
Once you've chosen a campaign tagline, be sure to use your sheriff slogan in your web and print advertising. This will help create and cement your 'brand' into voter's minds.