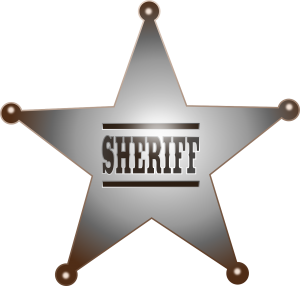 Before you decide to make a run for sheriff, make sure you are actually qualified to run. Contact your secretary of state or county clerk for specific requirements needed to run.
Common qualifications for becoming a sheriff
Minimum age of 18 or 21.
U.S. citizen / residing in the county or state.
Education requirements: High school diploma or GED.
Certain professional certifications or job training.
No felony convictions.
Certified law enforcement officer, corrections or other police experience.
Certain physical requirements of stamina and strength.
Leadership, empathy, good judgment.
Sheriff salary and employment outlook
According to the U.S. Bureau of Labor Statistics (BLS), the median annual wage for police and detectives was $67,290 as of May 2020.  The job outlook for law enforcement careers is projected to grow 5 percent from 2019 to 2029, which is faster than the average for all occupations.
How do I run for sheriff?
Exactly how to become a sheriff will depend on your local laws. For example, in some areas a physical fitness test is not required; in other areas, it is.  Not every requirement is necessary to qualify for the role of sheriff.
Some job requirements are more helpful than others. For example, a degree in criminal justice or law enforcement experience can go a long way toward becoming a sheriff.
Not every working sheriff is elected by the public, but if your position is, then the work in getting the job take another dimension.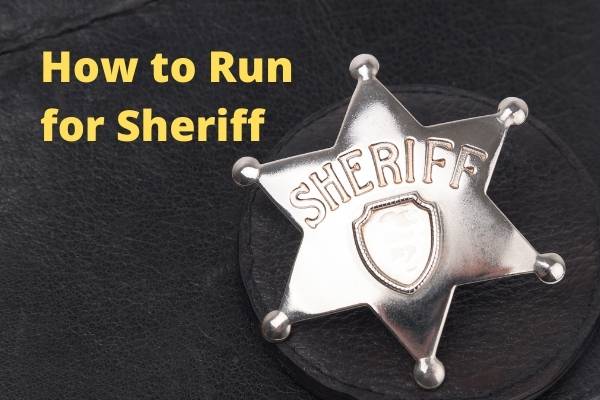 The Money Requirement
In the political world, money is the blood of campaigning. That means fundraising is a necessary evil. Consider how you will raise money and advertising early on. If you are running against an incumbent, you will have an idea of what monetary goals you are up against. You will want to match – and hopefully exceed – your opponent's fundraising efforts.
More and more sheriff candidates are using social media and campaign websites as a way to raise campaign donations. Social media is also important in getting name recognition out to the voting public.
Writing checks used to be the golden standard for donation gathering. Today, online donations taken over as the preferred payment method. An analysis by The Campaign Finance Institute shows that the average online supporter gives less than $200 per donation – but they more likely to donate multiple times over the duration of the campaign.
Make sure that you know and follow any local election fundraising requirements. At the very least, there are probably single-person contribution limits.
Political Backing
Gaining the support of local organization can help tap into potential votes from its members. Backing can also come from personal, professional and business contacts. Can you tap into business groups, labor organizations or ethnic communities?
Getting the support of an organization will likely be the culmination of a relationship. If you are planning a sheriff candidacy in the future, start making contacts and building relationships today.
A Thick Skin
Sheriff campaigns are notorious for being nasty affairs. Personal attacks, attacks on family, ethics, business and personal matters are the norm. If you don't think you can handle the stress on yourself or your family, you may want to reconsider being a candidate.
Read on to learn more on how to run for sheriff.
Additional Resources