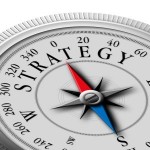 While the majority of law enforcement and sheriff candidates go with the typical .com and .net domain name extension for their campaign websites, did you know that there are brand new extensions available? You can register all types of specialized TLDs (extensions) for a variety of businesses, services and interests.
The .LAW extension is designed for attorneys and judges but can be used for any sheriff or law enforcement site.  Another great extension is the .COMMUNITY name. .COMMUNITY is great for gathering support and inform voters about community issues and events. You can also keep things local by using a .TOWN or .CITY name.
Different domain extension can really make your site stand out. Running in a partisan election? Consider using the .DEMOCRAT, .REPUBLICAN or .VOTING extensions.
See what other specialized domain name extensions are available for registration. You may be surprised – and they will soon be coming to websites near you!